New Transact Pro office with contemporary interior design encourages creativity
03 Dec 2018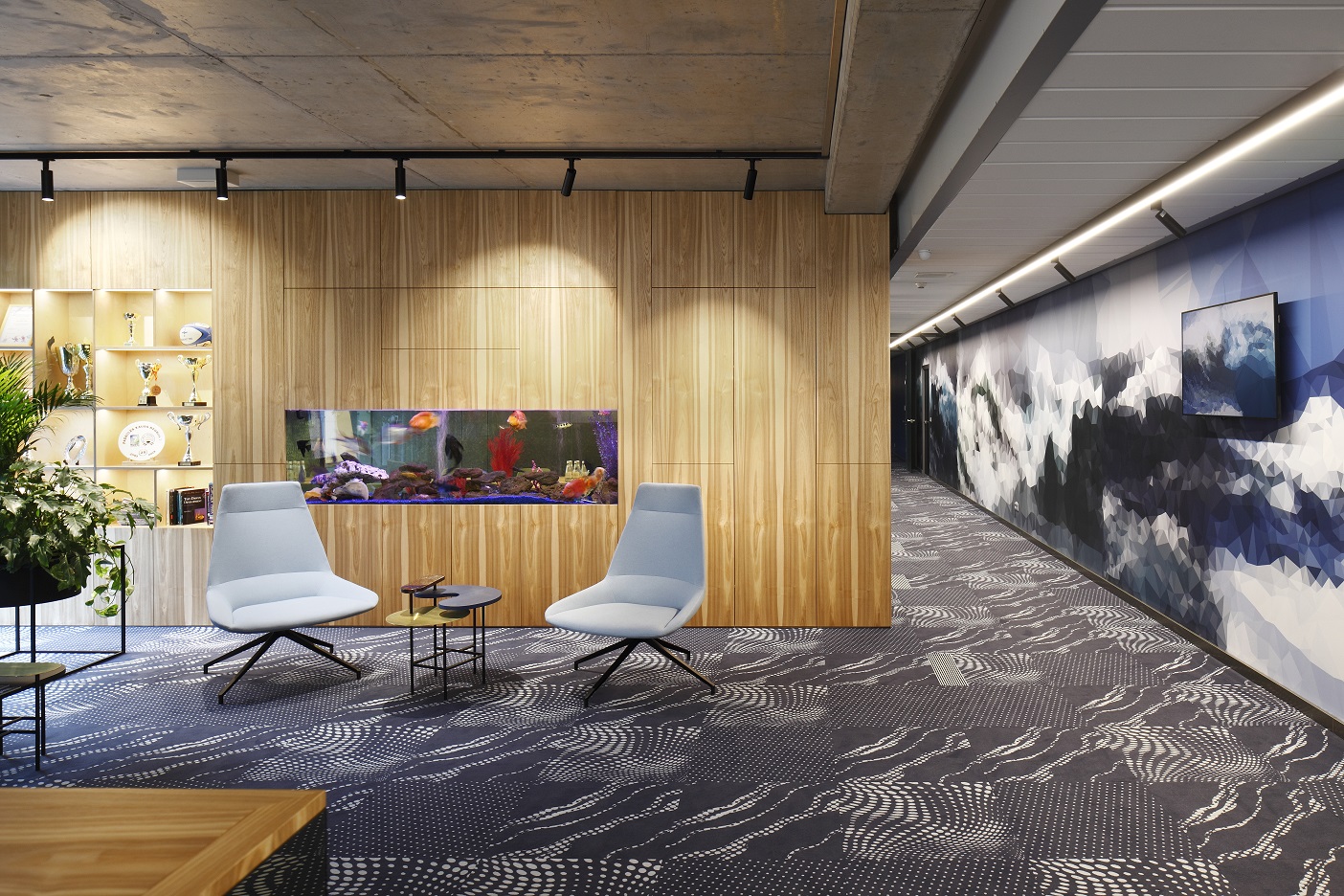 The new Transact Pro office of 1,500 square metres is located at the Aloja Business Centre. The layout and interior design of the office was created by award-winning local designer Santa Meikulāne. The key elements of this modern office are functionality, accommodation of employee needs and taste, and facilitating inspiration and reaching goals as a team.
The main theme of the state-of-the-art office is water. Every meeting room is named after an ocean: Atlantic, Pacific, Indian, Arctic.
"It was the employees who chose it. Initially, we offered several options but the water theme received the most votes. We want our employees to enjoy this space and feel like they are part of the company," adds Sabīne Adgezalova, HR Manager.
The walls of the office hallways are covered with stylized visualizations of ocean waves that complement the overall design perfectly.
The office has two kitchens, phone booths for private conversations, as well as a lounge area with a ping-pong table, exercise balls and bean bags. The walls of the IT area are covered with graffiti created by popular graffiti artist KIWIE. The graffiti was also an idea contributed by Transact Pro IT employees. This resulted in the creation of a unique piece of art that not only inspires and brings joy, but also motivates employees to do more and reach for excellence.
There are many plants in the office, making it greener and livelier. This design element goes hand in hand with the Green Office Revolution that is a very popular trend in the world right now. Its popularity has grown thanks to our modern tendency to spend more time indoors and live in an urban environment. Because the Transact Pro team is young and dynamic, we thought that plenty of greenery would fit well with the company's image as well as the millennial lifestyle.
The building blocks of the trendy office promote efficiency and allow employees to focus on their jobs, finish their tasks on time and work individually and in a team; it is important that each of them has a comfortable and ergonomic workspace as well as break facilities.