Two Transact Pro teams took part in the 'Race of the Strong'
07 May 2018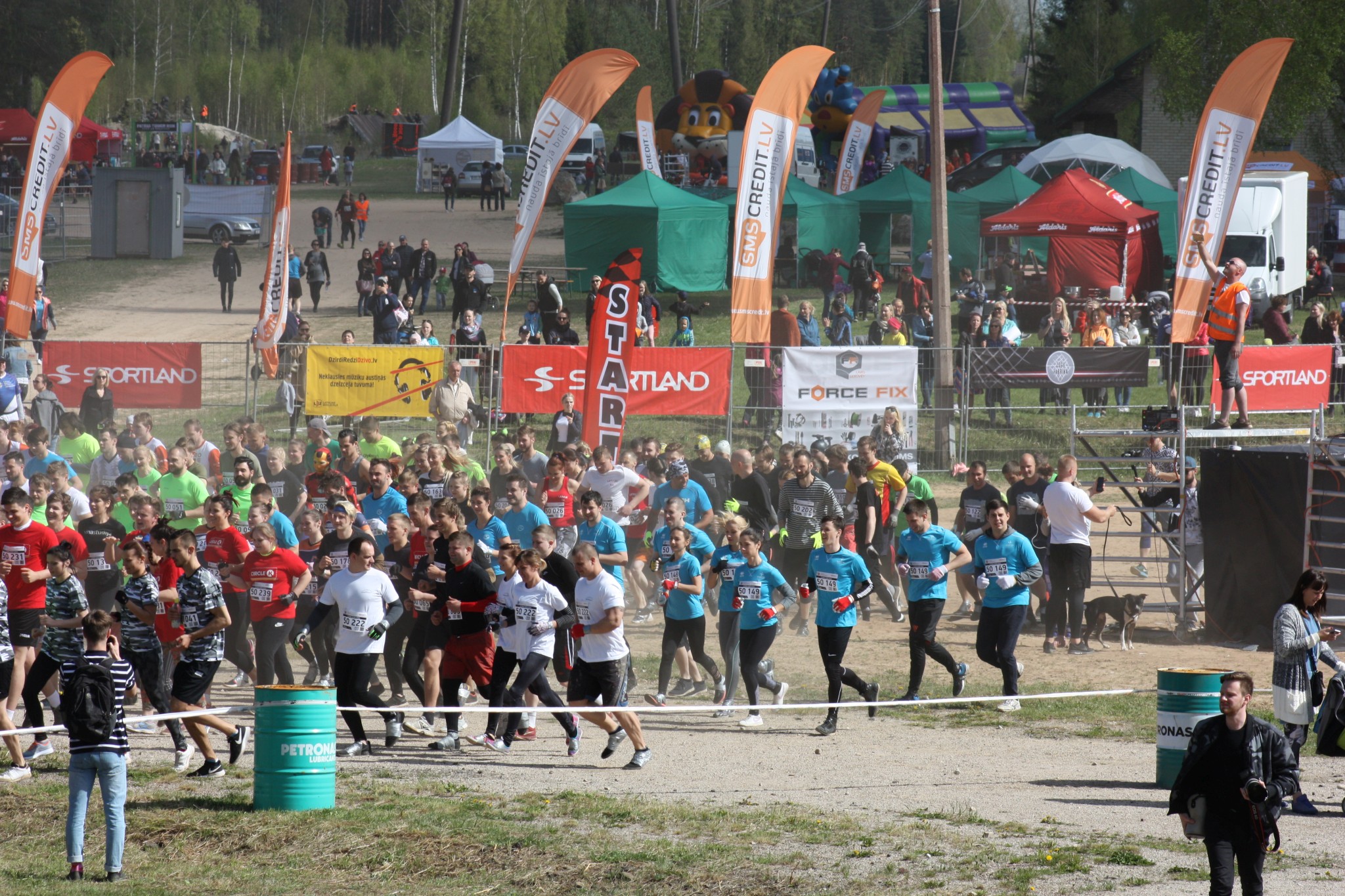 On 5 May in Latvia, an extreme run – the only one of its kind in the Baltics – was held for the toughest of the tough – Stipro Skrējiens (the Race of the Strong). Transact Pro was represented by 8 of its hardiest employees.
Stipro Skrējiens has been held annually since 2010 and attracts thousands of participants. This year, the race was held at the Kegums recreation and sports centre 'Zelta zirgs'. Transact Pro was represented by two teams – one from the IT Department and another from the Business Development Department.
According to the organisers, on the first day of the 'Race of the Strong' the number of participants was about 2,500 people. Among them, approximately 600 people completed the lightest version of the race – 'Izlūku skrējienā' (the 'Race of the Scouts'), and the largest was a group race involving 403 teams, each of which had to run 10 kilometers and overcome 33 obstacles along the way.
The participants passed all of these obstacles, pushed themselves to their limits and saw their strength and fitness thoroughly tested. Some of the trials in their path included mudholes, bodies of water and various different kinds of barriers to be climbed over.
'Participation in an event like this is a great way to motivate yourself; it brings together not only the people that take part, but also the supporters. For our company, most of whose employees are young and ambitious, this was both a personal test and a tremendously fun way to actively spend our time,' says Sabina Adgezalova, Head of the HR Department.